Take 4 or something on this blog post. Most issues are fixed, still some font weirdness that I am unwilling to spend time messing with. I am publishing words first, then putting in pics one by one to find out which is causing the problem. But ANYWAY:
One of my favorite books begins: "Somewhere near Barstow, on the edge of the desert, the drugs began to take hold".

Well, we weren't near Barstow, but we were in the desert. There were no drugs, but there should have been. I think about Fear and Loathing because it is a weird story about weird people, and this was a weird adventure for Girls Heart Rockets.
Weird because, right up front, we had to DNF for the first time ever. Also right up front: it wasn't because I was injured, or anything, I actually ran very well, but it was an unavoidable conclusion. There was a point where our journey down Highway Grit was going to take a surprise exit onto Stupid Blvd. We pulled over just in time. This is that story.
I began by flying to Phoenix, where I chilled at the hotel for a few hours and waited for the rest of the team to arrive. Captain Serena Eley drove in from New Mexico with our new teammate, ultra-running superstar Ruthanne Hamrick. Ruthanne is, for lack of a better word, a total and complete badass. She has (among many other accomplishments) come in 2nd overall in the Copper Canyons Ultramarathon twice (that race will be familiar to anyone who has read Born To Run- Ruthanne has beaten the Tarahumara- and won/donated back literally a ton of corn in the process).
Meeting us there and rounding out the 6-person team were Jenn Burke (Personal Trainer is her job title, but that doesn't begin to describe her expertise in all things fitness), Jordan Wirfs-Brock (Leadville 100 finisher and , my body double. We have the same build, same strengths, same weaknesses, so we pay attention to how the other is training), and Malanka Riabokin (who ran on one of the original GHR teams). We all got in, and turned in for an early night. One thing we did learn - why Jenn and I switched legs. Originally I was going to run the 27 mile anchor legs, and she would do the 38 mile 5th leg. Until this happened a few weeks ago:
Yup, that's a complete and total elbow joint dislocation. Its a miracle she didn't tear anything or need surgery. But: Grit. She strategically applied KT tape, put on a compression sleeve, and was good to go (she's also running the Napa Valley Marathon this weekend).

We woke up at 545, got in breakfast, packed up Ruthanne's SUV, and were off to the starting line for our 930 start. Serena was up first, and as usual, beat everyone in her heat
I love her face here. "Oh, you want to keep up. Cool. Let me know how that works out for you".
Serena killing it with a 7:13 pace through her first 11 miles.

She handed off to Jordan, who also killed it during her legs.
The handoff to Ruthanne

This is where things started to get weird. It was really, really hot. I noticed that I had peed once, if not twice and every exchange. Not good. I wwasn't holding onto my water. I took some endurolytes to try to fix the situation, because my 20-mile leg was fast approaching.
Ruthanne took off, and we met her halfway through at the next exchange. She looked alright, but she tossed her full water bottle at us, and yelled something that sounded like "I feel awful". Serena thought she must have said "take my bottle". We waited at the handoff point, and she was behind on pace. So much so that we thought she might have taken a wrong turn. Ruthanne, after all, is one of The Running People, and The Running People are not undone by 11 mile jogs in the sun.
Sure enough, when she got to the handoff to Malanka, we found out things had gone wrong.Ruthanne was not doing well. She had to stop twice on her run to use the bathroom. She was struggling to run a 10 minute mile. We got her cleaned up, put some ice on her, and put her in the shade, hoping that just some electrolytes and a cool down would fix the problem.
In the meantime, I was on deck for my 20 mile run. It was split between a 13.5 mile leg (the longest in Ragnar history), and a 6.5 mile leg. I would be running at sunset, so I got to the exchange, got into a vest, strapped on my headlamp and blinky light, and got into the game.
Malanka handing off to me in my lucky shorts.
Of course, right before Malanka came into the exchange...my Garmin freaked out. It would not get to the 'ready to run' screen. All it would do is show my elevation. I didn't have time to play around with it, so I just started the stopwatch, and told my team that I now had no clue what pace I was going to run. I said at the very least, I would default to distance training pace, which is 8:30 miles.
Thankfully, I noticed which mile marker we started out on the highway, so with the stopwatch, I was able to crudly calculate my pace. The trouble was, it was a divided highway, so the mile markers were easy to miss. Thankfully, there were water stations at miles 4 and 7 (divided highway equals no van support). I didn't need water since I had my pack, but it was a nice check on my mental calculations. I was running a lonely uphill stretch of Arizona desert, but at sunset, it was quite beautiful. I was keeping a good pace: not tempo, but faster than training. I came up into the first exchange, and saw a wall of cheering people.
Since the 13.5 was Ragnar's longest leg, they had a special exchange, and were handing out medals to the runners who completed it. I have to say, I handled it like a boss. The exchange was a "U" shape. I came in at the front, made a twirling motion with my finger to the volunteer, grabbed my medal, tossed it to a teammate, and airplaned out of there. Apparently I shouted "Unfinished Business!!" while running on.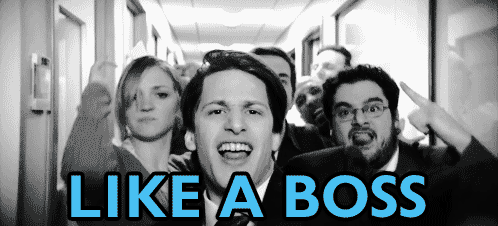 I finished up the last mile of the 6.5 in the dark, with no water. I passed a girl who did NOT APPRECIATE being passed. Whatever. Stuff the 'good job' I gave you then. I passed a lot of people. I was not passed. I came into the exchange at 2:30:44 - that is a 7:30 pace - I felt really, really good. I grabbed a bag of gummy bears and we quickly launched to the next exchange, since Jenn had the short legs.
From here - things went south. Serena ran her second set of legs in a boss-like fashion. Then came Jordan's second leg. She ran it very well. And then, about a half hour after she finished, she proceeded to start throwing up. She didn't look as though she could make it to her last leg, which was 13 total miles (9 +4). Things came off the rails quickly after that. Ruthanne tried to run, and was very proud of herself for not losing her intestines, and managing a 12-minute mile. This was not right. She handed off to Malanka, and said "I don't know if I should run anymore". Then she immediately said she didn't mean it, and needed to run more.
Serena asked if I could take Jordan's last leg, since she was now unable to hold down food or water. I said ok. I started out my second leg (9 miles), not know if I would only run my scheduled 38 miles, or 38 + Jordan's last 9, or 38 + Jordan's full 13...and that was all contingent upon Ruthanne actually being able to run her last leg. I slowed up to compensate, but still held 8min/miles. Passed a lot of people. Did not get passed. Felt really good. I had no reason to think I couldn't run extra, despite the fact that I had already ran 29 miles, and still had 9 of my own to go. I didn't see my team halfway through my leg, and figured it was because something had happened. They ended up taking Jordan back to a major exchange to get medical help. She was done.
Malanka, with marathon but not ultra training, could not run anymore than her assigned legs. Jenn was out for extra because of her impending race and totes fucked up elbow. Serena had a 50 mile A-race in a few weeks, so she didn't want to kill herself over a Ragnar. I found myself, at 4am, saying something crazy like "I can run the rest if you just get someone to take those 4 miles". My lack of sleep was leading me to volunteer to run a whole extra marathon on top of my 38 scheduled miles. I didn't really even process the fact that Jordan was still in the medic tent, unable to keep water down, and Ruthanne was in the nearest porta-potty.
This was the exit to Stupid Blvd.
Thankfully, Serena pulled the van over (literally and figuratively) and made the call for us. We would DNF. I was mad at the time, because dammit I could run those miles!!! But I was also so, so tired. I had been up for over 24 hours, and was pretty out of it.
We couldn't check back into our hotel, because it was 6am, so we drove to the finish line and I promptly fell asleep in the drivers seat. After an hour of nap, I saw things more clearly. This was totally the right call. We got to spend Saturday around Phoenix. Jordan was able to keep down some water and felt better- her problems were probably acute dehydration (she came from Boulder CO cold to Arizona hot) - she mentioned that, like me, she was having trouble keeping her water. Ruthanne, however, did not feel better, and went to the doctor this week. She got food poisoning. Well, at least it wasn't a stomach virus that the rest of us now have.
Anyway, it was time to leave Arizona. I still had an amazingly fun time, and can't wait to do a post about all the good movement tips I learned from Jenn while there. The team immediately vowed to come back next year - same team, same legs (except for me, I don't need another cactus medal for running half a leg - Jenn will take it and I'll do what we originally planned to do). So, next February: Girls Heart Rocks, Unfinished Business.
Oh, and speaking of that damn medal - When the girls saw it, they called my reaction exactly: "she's gonna be pissed that the mileage isn't right." My first words when I saw it? "Fuck that, the mileage isn't right". Whatever, I fixed it.