This taste like a peanut butter cup ice cream shake-at least to me it does. You can't taste the apples in it, they just give it a thick creamy texture that ice doesn't.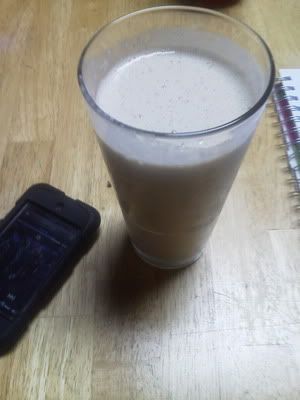 Ingredients: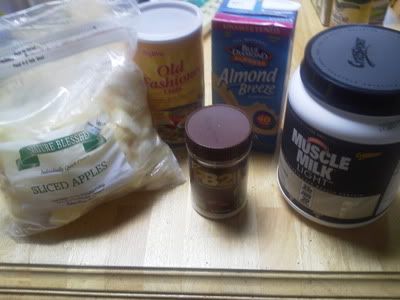 1/8 c. oats
2/3 c. frozen apples
2 T. Chocolate PB2
1-2 scoops of protein powder
12 oz. almond milk-unsweetened vanilla (I don't know if regular milk would work, I've only used almond).
Just mix everything up in a blender and you have a super tasty protein shake!
363 calories (I used 2 scoops of protein powder-you could save calories by only using 1)
14 fat
12 fiber
33 protein
49 carbs
Edited by
jnhu72
On
August 08, 2012 13:22