I had never thought of this as an NSV until I posted this on my wall. One of my friends (Love ya Meat!) said that this was a huge NSV, so I thought I would share.
This past weekend - we went on a weekend trip to a lake to go boating with two other couples. I should mention that both of the other females are STICK thin, even after having kids. I was more than a little nervous to get into a bathing suit in front of them. On a last minute whim, I bought a two piece swimsuit. I am still a long way off from my goal weight, but in a strange way, I felt more comfortable in the two piece than in my grandma's hide everything ya got suit. Our first full day out on the water, we stopped at one of the docks on the lake. They had an icecream stand, which I wanted, but passed up. Then I overheard two women talking about me... "Would YOU wear that out in public?!?" "Oh HELL NO." I watched them stare at me, then pretend to look away when they realized I was watching them.
For the first time in my life, I spoke up. I turned around and said "Do you feel better about yourself, for tearing me down? Yes, I am still a little overweight. But in the last year I have lost 70 pounds - and I have EARNED the right to wear what I want. Thank you for making me feel bad about myself, after all the hard work I have put in." Then I went and got my ice cream.
Two things happened in that moment. First... Did I need the icecream, no. But ONE scoop in a year isn't going to kill me. So I treated my fat ass to a single scoop while wearing the first bikini I have put on in YEARS. Two... I used to let things like this destroy me. I would decide that if one person looked at me that way, then everyone was looking at me that way. Not anymore. These chicks don't know me, or know where I have been or what I have accomplished.
NOW they motivate me to work that much harder. And next year, those *****es will be wondering what I do to make my body look THAT good. And I never forget a face. Maybe I will be a bigger person than you were and keep my mouth shut. OR, maybe I will call YOU fat and try to ruin YOUR weekend. Karma is a *****, and so are you. :)
I have been asked to do this for a long time now... and for me, it seems like now is the time. Here is a picture of me that was taken the same day in the swimsuit that I was made fun of for wearing. Again, I still have a long way to go, but I am not *too* ashamed of this picture. I am sitting down, relaxed, and didn't know anyone was taking a picture of me. This is me - just the way I am. Please... Be nice.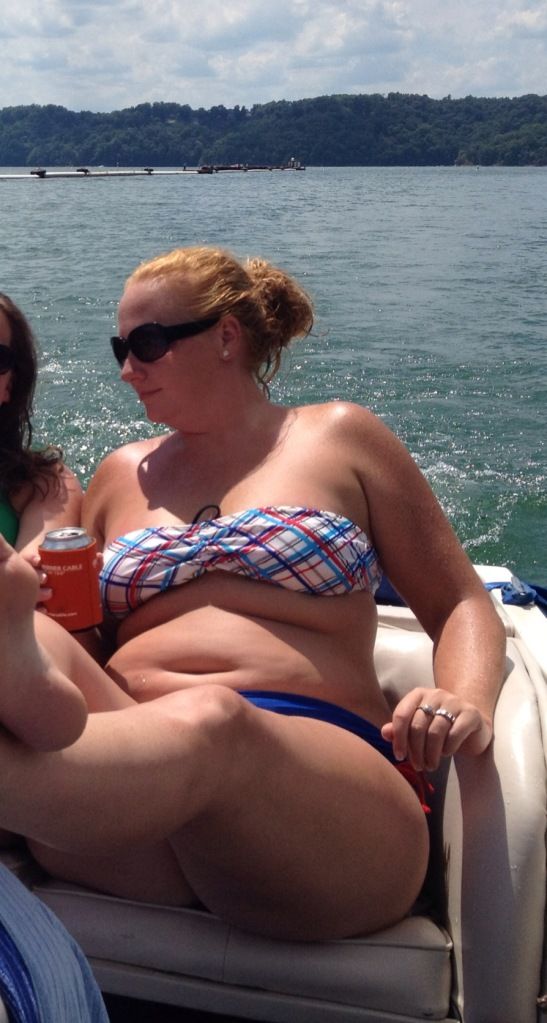 Edited by
rchupka87
On
July 30, 2012 05:13