I joined MFP in July 2011 but started my weight loss mission on June 23, 2011. On that day, I had a
serious
wake-up call. I tipped my scale at 207.2 lbs, my heaviest weight EVER. I was 23 years old, 5'6 and wore a semi-loose 18 misses pant (because the 16's were too tight and hurt when I sat!!). I was miserable and disgusted with myself.
8 months later, I hit my 50 lb milestone! Currently, I am 156 lbs, 24 years old, 5'6 and currently wearing a size 10 misses pants (and they don't hurt when I sit!!) If you are wondering, "HOW DID SHE DO IT???" I will tell you
I eat 10-20% under my TDEE, using whatever I burn through exercise as my deficit. I also monitor my body fat % and lean body mass weight. My calories range anywhere from 1600-2000+. I eat higher on days I lift and perform my long runs and eat slightly lower on rest days. I focus hard on hitting my macronutrients and no foods are off limits. I eat pizza, ice cream, bread, mexican food, pasta, cream sauces, butter, chocolate, chik-fil-a, cupcakes.... they are all quite delicious and planned into my daily food diary to fit my calorie needs!
I can't wait until I achieve my fitness goals so I can submit a post with the title, "GOAL!!"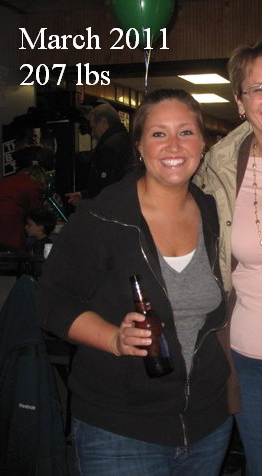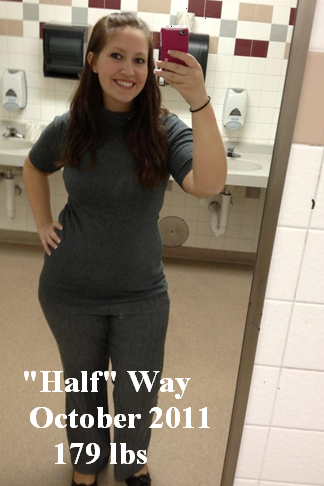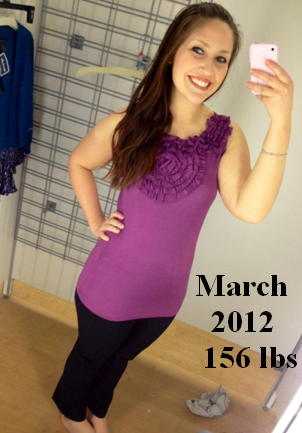 Edited by
gleechick609
On
March 8, 2012 12:09 pm