Welcome to my home gym. I created this room when my son moved out. The room is the color he left behind. The carpet was cleaned with my Bissell machine, so I put no money into fixing this room up. As you will soon see, I didn't spend much money on its furnishings either.
The first thing that greets you is the chin up bar:

This was donated by my youngest son. It was a Christmas present a couple of years ago. It used to adorn his doorway, but he loves it in the new location as he doesn't have to take it down any time he wants to close his door. It's handy to have it here and all my boys are good for getting in a few chin ups as they pass by in the hall. I'm working on joining them; getting there slowly but surely.
This is the extent of my machines: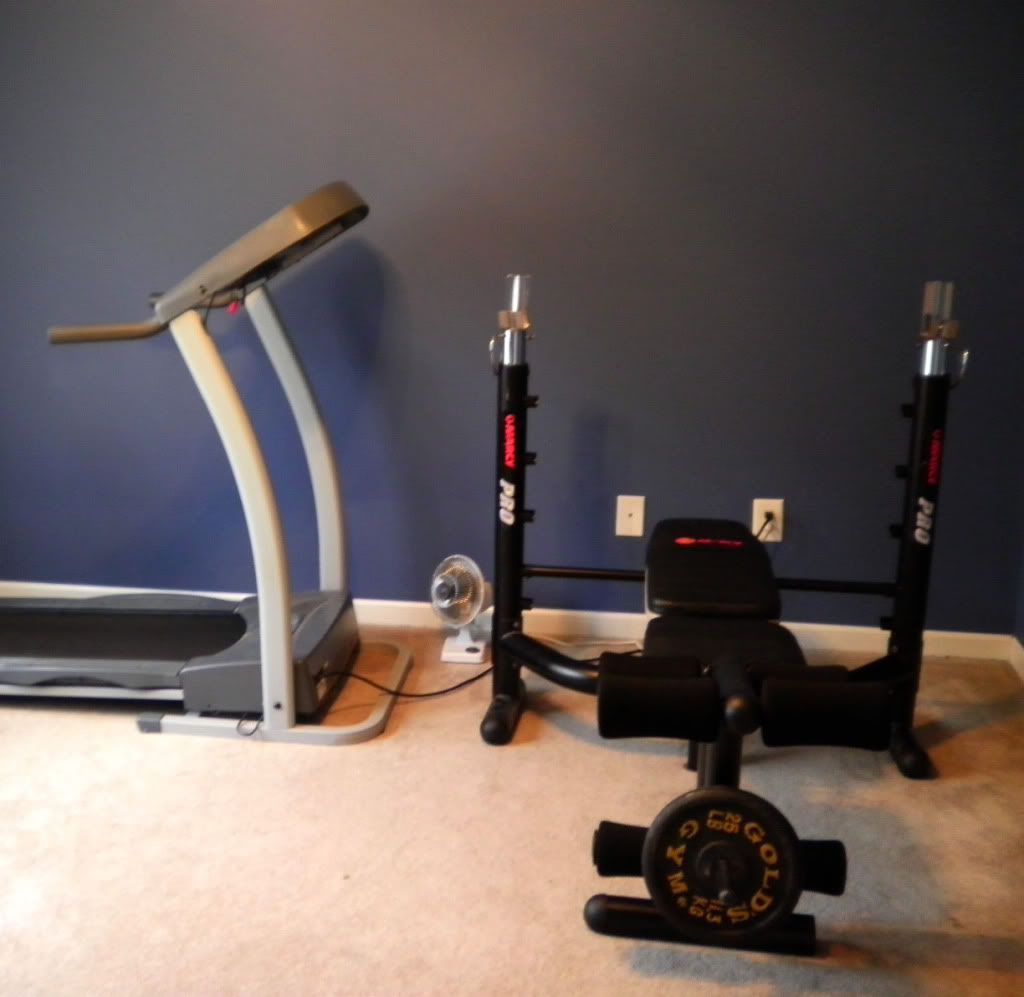 Not the latest, greatest or fanciest for sure. The weight bench was donated by my son when he moved out (no room in his new digs, and he workouts at the real gym anyway). The treadmill I've had for years and use it when the weather is crummy or I just need to get in a short 10-20 minutes of cardio.
I have an assortment of different weights: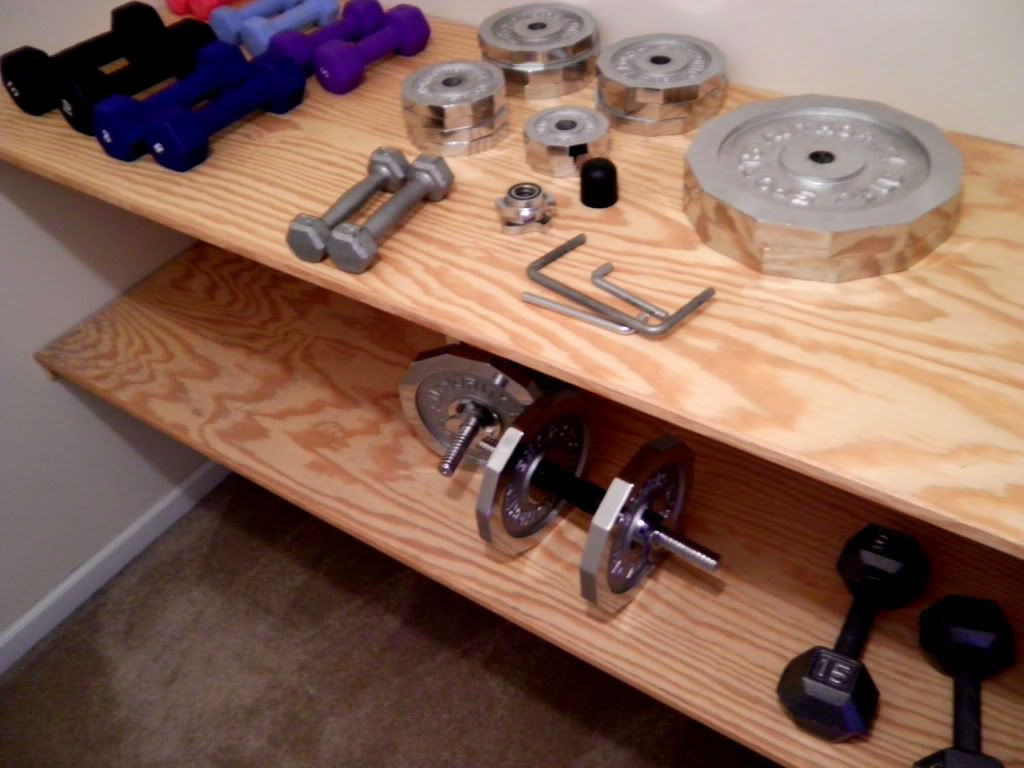 Some of these weights were donated by my sons, others were garage sale finds picked up for some loose change; hence, the mishmash collection. Despite their "disuniformity", they get the job done.
And of course I have to have my laptop to track my exercise in MFP!
My laptop sits before the open floor space where I do my yoga. I use youtube videos which I can view for free instead of paying money for DVDs.
One thing I hope to add some day is 1 or 2 large mirrors. I keep checking Craig's List for someone near me doing a bathroom remodel so I can get a mirror for the price of taking it off the wall and hauling it away.
I hope you've enjoyed your tour of my gym and are motivated to carve out some space for a gym in your home.