Rita's Blog: Show Stopping Abs!
Posted on 2/21/2013 by RitaB19
Eating & Exercising for Flat, Sexy Abs
By: Rita B. R.D., L.D.N.
Has anyone been on the quest for those flat abs like you see in Hollywood Celebs, Victoria's Secret Model's or envying those people at the gym with 4-6 pack abs? Well, I know I have! Here are some simple strategies to get those Hot & Sexy Flat Abs you've always wanted in no time!
How you eat, exercise and sleep can affect your belly. Follow these Research Proven Tips to get envy-worthy abs of your own:
"Remember, Great Abs start in the Kitchen"
Be sure to scroll done for my Before & After Pictures!
1.) Include Green Tea and Whole Grains
Studies show that these foods may shrink your waistline. They improve insulin sensitivity, boost your metabolism and/or fight inflammation.

If you eat grains, choose whole grains like brown rice, quinoa and have them after a workout, which is when your body is primed to put the glucose to use, replete glycogen stores and fuel your muscles.
2.) Decrease Calorie Intake by following a healthy diet, while increasing your physical activity
This dual formula strips away fat to reveal the shape of your abs, but unfortunately this could take months to work.

Want to see results Quickly? Try this strategy that Celebs use: Stick to 100 grams of Carbs per day (preferably from nutrient dense fruits and green vegetables)
3.) Eat Protein at Every Meal
Eat 30 grams of Protein per meal (choose from lean meats, eggs, legumes, non-fat or low-fat dairy, Non-GMO Soy, Almonds and Reduced Fat Cheeses)

Studies show that spacing out Protein throughout the day helps maintain muscle and burns extra calories.
4.) Get Adequate Sleep
Why? Your body views adequate sleep as a stressor.

When you don't get enough sleep the body releases excess levels of the hormone called Cortisol.

Excess levels of this hormone prompt fat to be pulled from other areas of your body and packed into your midsection/abs.

Research shows that people who get enough sleep while trying to slim down, lost twice as much fat

According to a New Study from Johns Hopkins, losing belly fat also improves sleep.

Simple strategy: Hit the sack 15 min earlier each night until you're getting 7-9 hours of shut eye each night.
5.) Skip the Crunches! Mind Every Muscle Instead to work your Core
To burn more calories, do exercises that work multiple muscle groups at once (think squats, lunges, Criss-Cross and dead lifts)

Even running challenges your midsection or try HIIT Workouts (I like TurboFire HIIT Workouts, Les Mills Body Pump and Body Combat Workouts)
Also see this Shape Magazine Workout, courtesy of High-Energy BOOTY CAMP Classes. This workout includes 6 moves with a weighted ball or try the
45 min Cardio Challenge
on the treadmill and burn up to 500 Calories!

Refer to Shape Magazine, March 2013, pp.145-146.

Also check out these 10 Crunch-Free Moves for Killer Abs (from Pilates to Kickboxing)
http://www.shape.com/fitness/workouts/10-crunch-free-moves-killer-abs
**Ritab19 Before & After!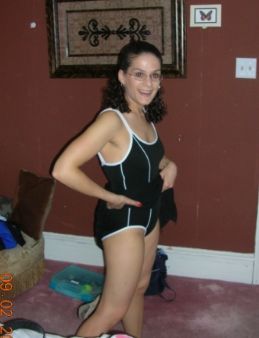 After: 2/2013
Here are my results. In 2007 I weighed approx. 110 lb and worked out 2-3x per week, I now weigh 103-104 lb. and workout 6x per week. A weight loss of only 7 lb., yet look at the results! See my profile for my current workout regimen.
My Favorite Inspirational Quote at the Moment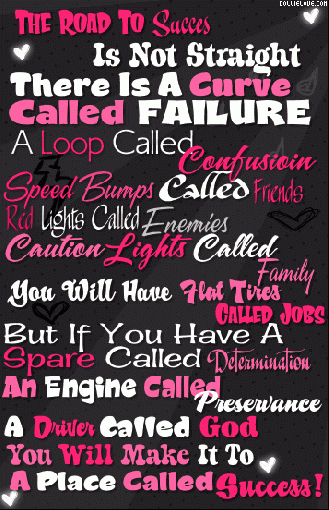 I want to Dedicate this Blog to my Supportive Group of Friends here on, MFP! And a special thanks to Mireygal76 for her amazing technical support.
9 comments: