Rita's Blog: Part II (Recipe & Rita's Favorite Things List)
Posted on 2013-02-21 by RitaB19
Rita's Blog: Part II
**Recipe Corner: Sweet Potato Pudding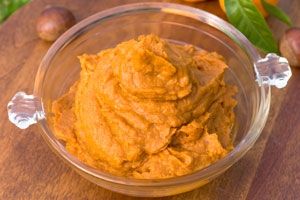 Fight flab, boost your metabolism and squash hunger once and for all with this recipe. This delicious Pudding is packed with Protein and Vitamin A. Makes a great Post-workout snack or healthy dessert.
Serves 2
Ingredients:
6 oz Non-Fat Plain Greek Yogurt
1 Sweet Potato, boiled and mashed
¼ tsp. Cinnamon
2 dashes Nutmeg
1 Packet Stevia (Truvia)
½ tsp. Vanilla extract
Mix all ingredients together and chill for 1-2 hours. Serve and enjoy!
Nutrition Facts: 130 Calories, 20g Carbohydrate, 12g Protein, 1g Fat.
<3 Rita's Favorite Things List (Feb. 2013) <3
·
Skinnygirl
Daily Vitamin Power Packets
Delicious, only 5 calories, 1g of Carbohydrate, Stevia Sweetened. Great way to flavor your water and enrich your body. Guys, you can drink these too!!
Available in 4 flavors: Energy & Alertness , Immunity, Stress Relief & Calm & Hair • Skin • Nails
·

Cellucor:

C4 Extreme Pre-Workout With NO3! For Explosive Workouts!

Contains Creatine Nitrate
• Highly Explosive Energy
• NO3 Pump Technology
• Rapid Absorption System
·
Bionic Weight Training Gloves
(available at Sports Authority)
·
Shape Magazine
(I'm a 15+ year subscriber!)

Simply Awesome!
·
Men's Fitness
(for the guys) Great articles on Men's Health & Fitness!!
·

Sports, Cardiovascular & Wellness Nutrition (SCAN) Website
SCAN provides sound, evidence-based information to athletes, consumers, health and fitness professionals, the media and others interested in food and nutrition topics.
http://www.scandpg.org/nutrition-info/nutrition-info-for-consumers/
·

TurboFire, ChaLean Extreme and Body Pump Workouts

My Current favorite workouts.

Available from BeachBody, Amazon or eBay or Classes at your local Health Club.
3 comments: