One Year ago...
Posted on 9/12/2011 by MelMoly
I held you in the palm of my hand
Tears I have cried
A loss so great
Till we meet
I love you
It rained that day
I had my angel
My teardrops in the wind
A shattered heart
Falling to the ground
I never got to meet you
My beautiful Star
Forever
I wrote these words last year and they are still true. I also wrote a letter, that I placed in the child loss memorial garden here on base, and have spent many afternoons siting in the garden. Mommy misses you and loves you September 12th 2010 rest in peace my beautiful Star...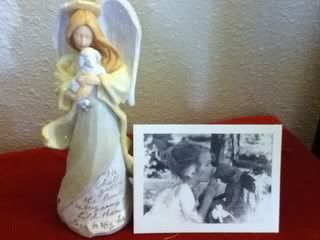 7 comments: