No weight loss required. Other than maybe a few pounds of fur.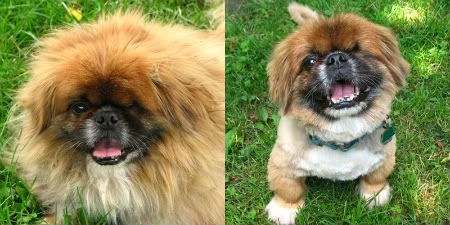 My Pekingese Beavis, before and after his hair cut. He's a little bastard, hates to be groomed, nearly impossible to muzzle (yeah, the old "my dog has no nose" joke), and had gotten into some kind of sticky weed seeds in the yard, so he was even more of a tangled mess than normal. It took a full week to finally get him clipped to a point where I can walk him in daylight without being humiliated.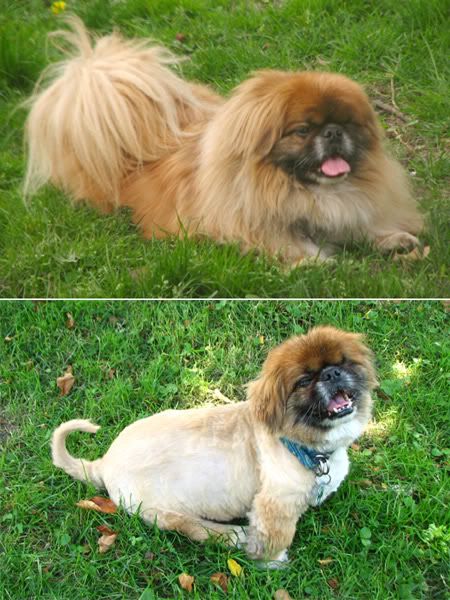 It's still lumpy and uneven, because he got too snarly and bitey whenever we tried to use the clippers, so I had to cut the whole thing with scissors. Like having a strange little bonzaii dog.
It's weird. We adopted him six years ago from a rescue group, and never had his coat clipped. It's like having a whole new dog... but sadly, with the same old personality.
(I kid. I love him. I really do. But the name Beavis suits him entirely too well.)