Whoa.
Posted on 10/05/2012 by LorinaLynn
I took some progress photos today because I'm two weeks into Stronglifts 5x5 - which I'll get to later - and as long as I had the tripod set up, I snapped a couple pics in a dress that I haven't had the nerve to wear out of the house yet. And compared it to a photo from January 2010 in a skirt and corset top I was sewing (didn't have a strapless bra at the time, hence the straps showing).
Weight lifting did a better job bringing in my waist than cinching it with a corset did!
Anyway... Stronglifts, yeah. Been doing that for two weeks. I'm going to take photos every two weeks. I'm not seeing any major change so far, but I didn't expect to. My weight is about the same. My lifts have gone up as follows:
Squat: 45 -> 70
Deadlift: 75 -> 90
Bench Press: 65 -> 75
Overhead Press: 45 -> 55
Rows: 65 -> 75
I'm eating about 2000-2100 calories (about 10% below TDEE) Monday - Friday, but not logging on weekends. Not logging today, either. Just wasn't in the mood. I'm lifting 3x a week and running between 3-6 miles 3x a week.
Here's the photos: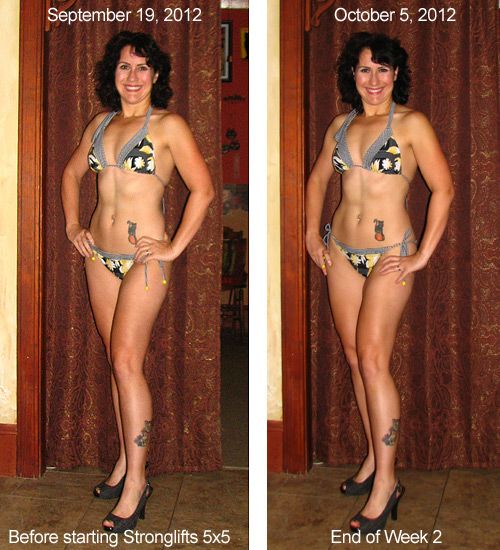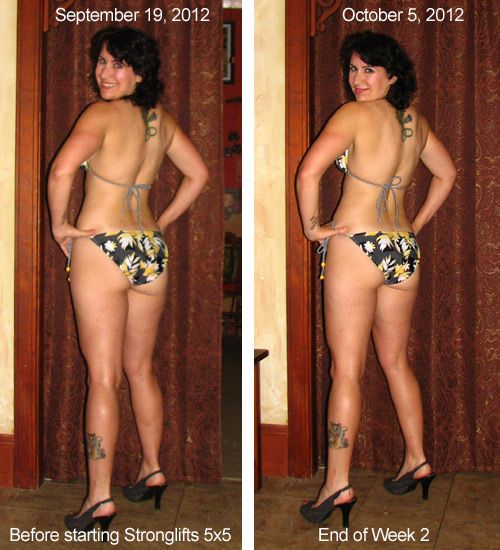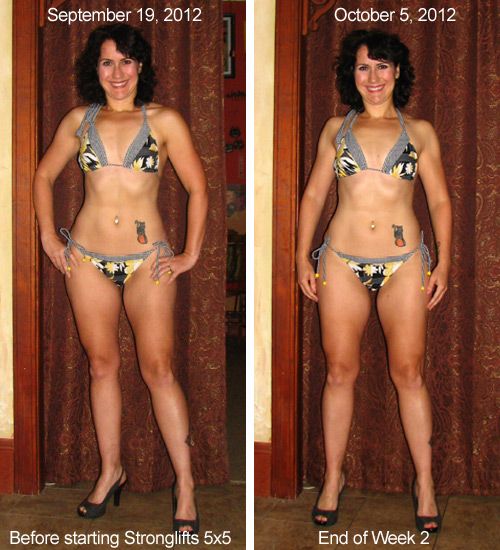 Not much has changed, but I got more bootylicious! :D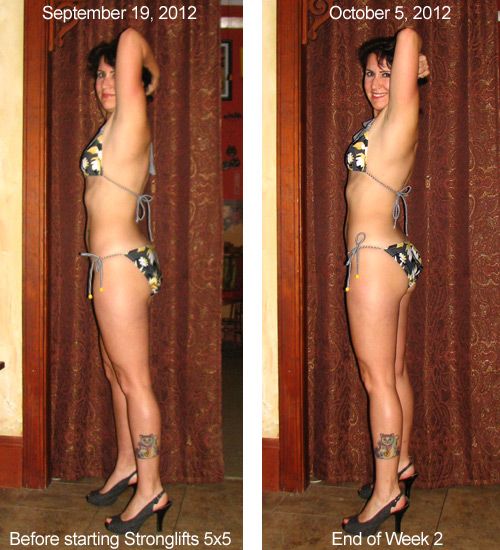 18 comments: